Campus
CSO Evening Escorts (From Dusk until 1am) - 310-794-WALK (9255)
Student Affairs Programs and Services
UCLA LGBT Campus Resource Center - Direct Support for LGBTQIA Bruins
UCLA Police Department (UCPD) - 310-825-1491
UCLA Medical Center (Westwood) - 424-259-6000
Educational Well-being Programs & Services
Campus Assault Resources & Education (CARE Program)
Counseling & Psychological Services (CAPS) - Trainings & Workshops
Library - Bruin Success with Less Stress
Mindful Awareness Research Center (MARC)
For topical resources, please see "Topics" drop down in the main navigation above.
Sexual Health & Consent Guide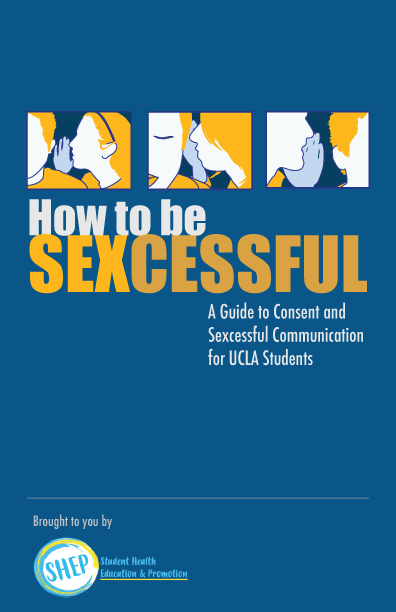 Communication & Social Interaction During COVID-19 Guide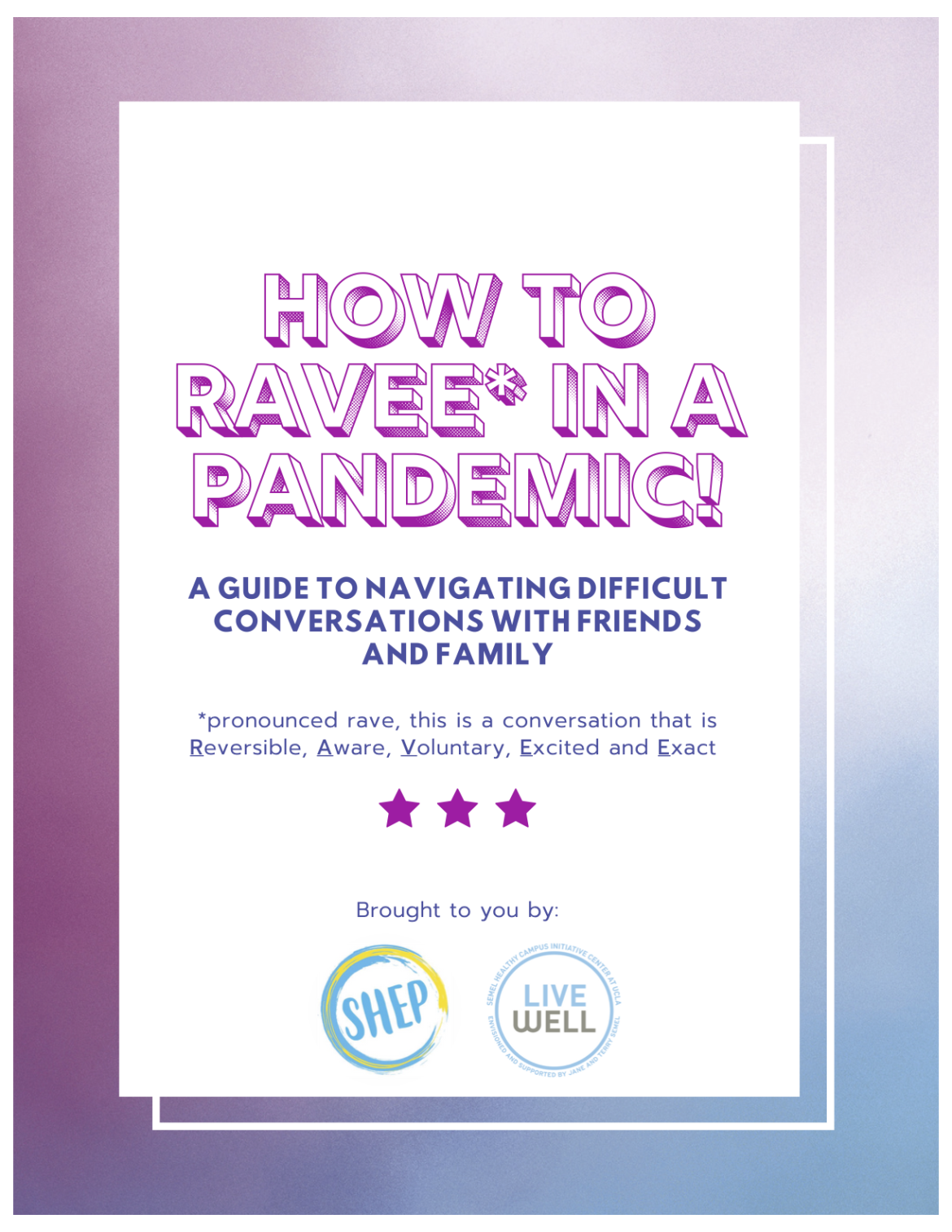 "How to RAVEE in a Pandemic" is a guide for navigating conversations and social interactions when expectations may not always be clear.
While the best way to keep yourself and your loved ones safe and prevent the spread of COVID is to restrict socializing to those who you live with, we recognize that there are situations where you may have to navigate hanging out those outside of your household. In these situations, it's important to keep RAVEE in mind.
(Developed for students by SHEP Peer Health Education Interns in partnership with Semel HCI)