Improving Body Image and Reducing the Prevalence of Eating Disorders
The Body Project at UCLA is a dissonance-based body-acceptance program designed to help young girls and women resist cultural pressures to conform to the ideal standard of female beauty and reduce their pursuit of unrealistic bodies. The program comes in the form of two, two-hour skill-building workshops that are led by trained UCLA peer coaches.
The Body Project is supported by more research than any other body image program and has been found to be an effective approach in reducing the onset of eating disorders. Research shows that when participants talk about the "appearance ideal" shown in the mass media and how to challenge pressures to conform to these ideals, it improves their perception of their bodies.
During the two sessions we will:
Define the appearance ideal and explore its origin
Examine the costs of pursuing this ideal
Explore ways to resist pressures to conform to an appearance ideal
Discuss how to challenge our personal body-related concerns
Learn new ways to talk more positively about our bodies, and
Talk about how we can best respond to future pressures to conform to an appearance ideal
The Body Project Collaborative was formed in 2012 by Drs. Eric Stice and Carolyn Becker to create new training opportunities for people interested in facilitating the Body Project. Dr. Stice created the Body Project and Dr. Becker pioneered both the strategy of training collegiate peer-leaders to facilitate Body Project groups in university settings and the Train-the-Trainer approach used by many Body Project community partners. Collectively, they have over 30+ years of experience in testing and running the Body Project in a multitude of settings and with a variety of group facilitators. To date, the Body Project has been used by numerous high schools and over 140 college campuses; collectively it has been delivered to over 3.5 million girls and young women in 25 countries. Research supports that the Body Project is beneficial to those with elevated body dissatisfaction as well as those with lower levels of body dissatisfaction. The Body Project Collaborative is both proud and grateful to partner with a diverse array of organizations including the Comenzar de Nuevo, Dove Self Esteem Project, the World Association of Girl Guides and Girl Scouts, the Eating Recovery Foundation, the National Eating Disorders Association, and many other educational and community organizations.
Descriptions borrowed in part from Body Project Collaborative and The Body Project.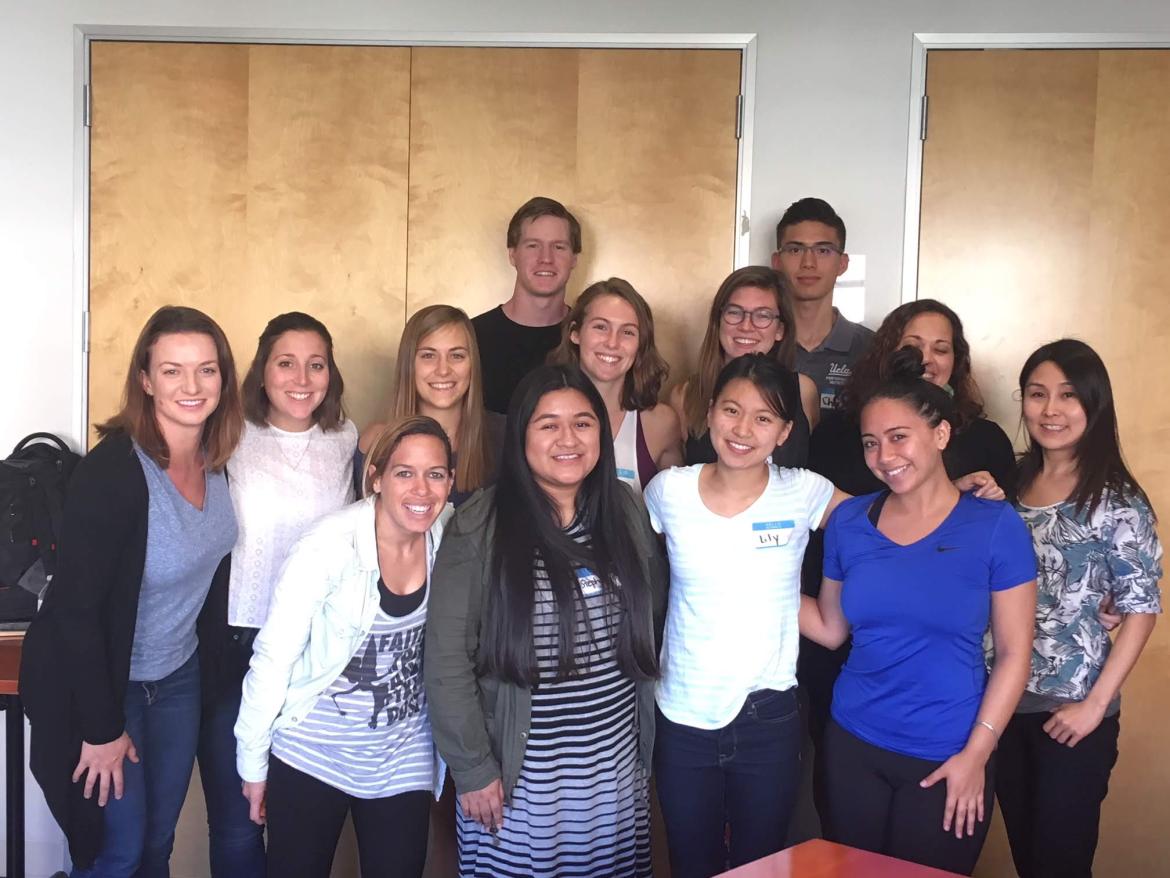 Fall 2017 The Body Project Master Training Graduates